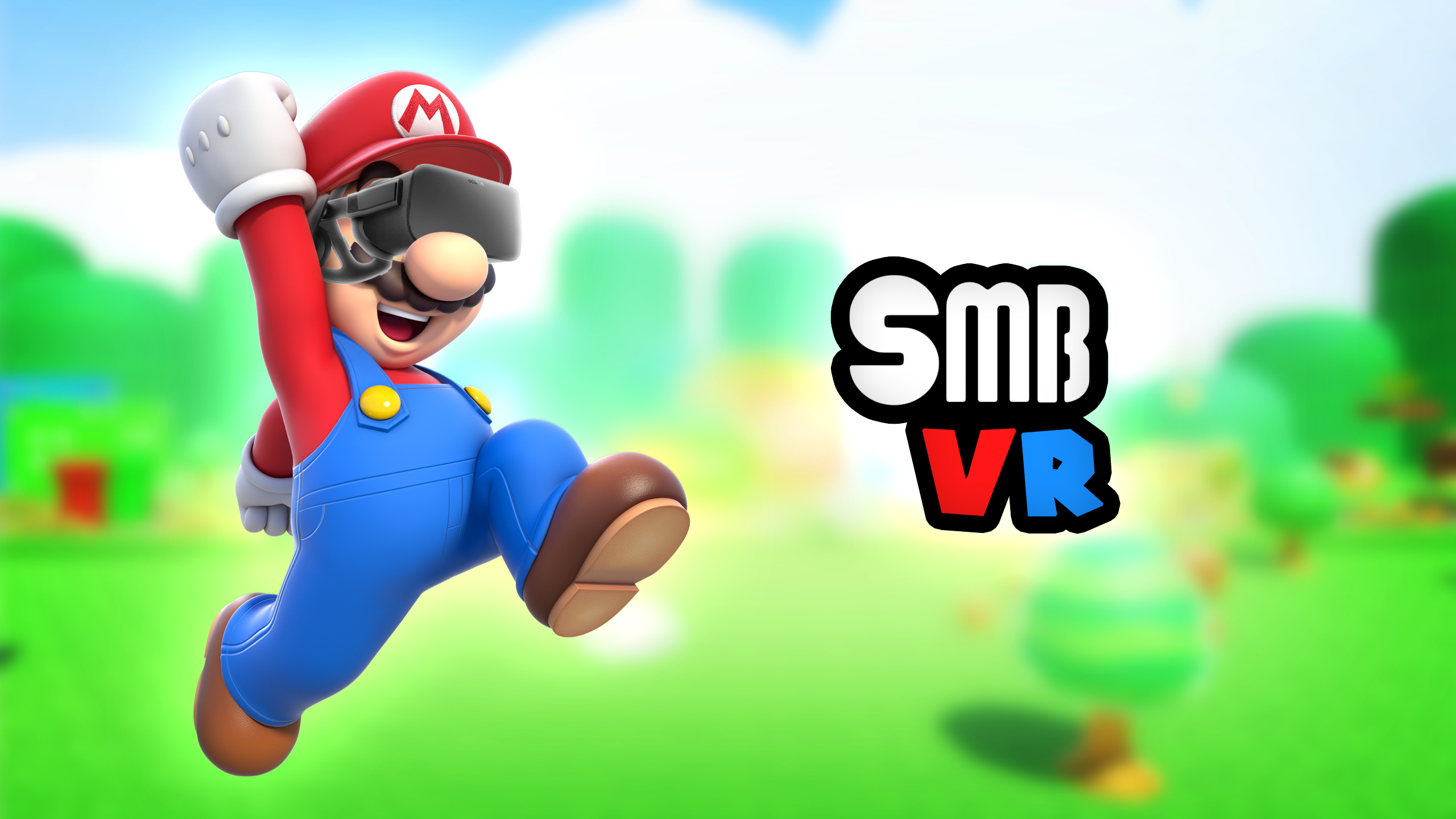 SMB VR - wWalk-O-Motion - Tech Demo
A downloadable game for Windows
---
SMB VR - w/Walk-O-Motion Locomotion [prototype]
---
Welcome to the SMB VR Tech Demo
The VR locomotion system in this game uses head tracking to allow the player to physically 'walk' through the game.
---
This game is just a test world that I made for fun based on the nostalgic first level of Super Mario Bros. This won't ever be a game though.
The system itself allows you to physically walk, jog, run and jump within the game... Allowing you to physically BE Mario in a Re-Imagined SMB World 1-1!
The ability to physically run in the game world
Actually punch bricks to break them
Collect coins with your hands
Classic 2D Mario as your shadow
Plenty of Goombas!
---

VIVE PLAYER HEIGHT NOW FIXED - REDOWNLOAD

I've updated this game with Hand Controllers, it's also Vive compatible now too!
This game itself is just a tech demo, allowing you to experience a brilliant 2D platformer in a completely different way.

Try it and see how it feels!
---
Install instructions
VIVE PLAYER HEIGHT FIXED!
- REDOWNLOAD -

Unzip and Run!
Be sure to have your Oculus turned on and a game controller connected,
Check the controls in the Unity Settings window that pops up first.
Read the in game signs or see the gameplay video if your stuck on how to play!
IMPORTANT CONTROLS!
Don't change the Inputs in the Inputs tab in start-up to change them.
Stand Straight first and then press ResetVR, it's a necessary step for all of the locomotion to work correctly.
Movement is relative to your left hand, whatever direction you point it in is forward!
To Jump hold the Jump button, then hop, it doesn't need to be high, just quick upwards motion... You can hold it after the jump to jump higher!
To go down the Bonus Pipe, simply Crouch on top of it.
Remember the Turn controls, you don't need a 360 play area to run around!